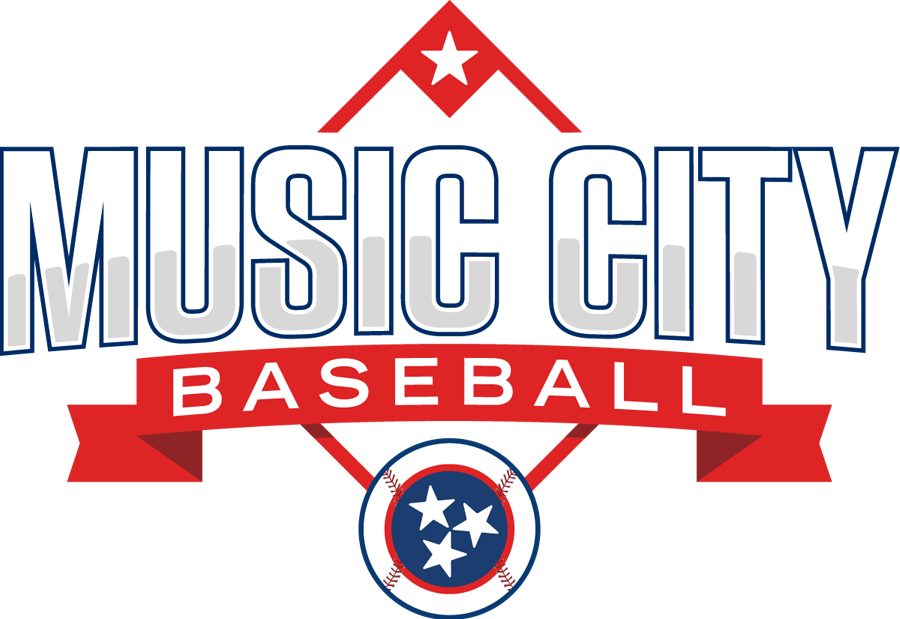 Music City Baseball Gains Investment from Inclusion Fund Established by
Nashville African American Leaders
Nashville Baseball Investment Group Unites African American Ownership Behind
Prospective MLB Franchise for Nashville
Nashville, Tennessee (July 1, 2020) — Music City Baseball – a community based coalition driving to bring a Major League Baseball franchise to Nashville – received a significant boost to its ownership group with the establishment of "Nashville Baseball Investment Group, LLC", (NBIG) an alliance of African American and young professional business leaders who are investing a stake in the franchise and helping secure the team. Chaired by Patrick H. Johnson, senior vice president of Meharry Medical College, NBIG will bring $250,000 in investment to Music City Baseball while assuring that the franchise has diverse ownership and participation long-term while providing a pathway for Nashville's leaders of the future.
"Nashville Baseball Investment Group has a quest to bring Major League Baseball to Nashville and ensure that the future franchise provides profound opportunity for our African American and diverse communities," said Johnson. "For us, this means having both an equity and leadership role in the franchise long-term. Our fund provides a breakthrough way for African Americans and young professionals to have ownership in the MLB team here and we are so pleased that Music City Baseball embraced and encouraged this novel investment concept."
In addition to Johnson, Founding Investors to date include community leaders Chaka Burgess, Miguel Burgess, Rosalyn Carpenter, Eddie Hamilton, Bill Hipps, Cory Hipps, Jamal Hipps, Sam Kirk, A.J. Simmons, Ron Small, Rodney E. Shelton, Charles Sueing, David Jon Walker. For information on participating in the fund, which will be limited to 100 investors, contact Madison Hannum – [email protected].
Major League Baseball has not yet committed to a franchise for Nashville, which requires a highly coordinated, broad-based community effort being led by Music City Baseball. Community inclusion is a major part of this initiative.
"When we established Music City Baseball, we committed to have over 25% of diverse investors to assure that the team reflects the totality of our city while providing equity and leadership participation for African Americans here and around the country. This first-of-its-kind commitment to diverse ownership is one of the reasons that establishing a team in Nashville is great for baseball," said John Loar, managing director of Music City Baseball. "We commend Patrick Johnson and the Founding Investors in NBIG for joining forces with Music City Baseball in pursuit of MLB for Nashville. Our future vision will only be fulfilled if the franchise is transformative for all communities in our city and Patrick's leadership is a major leap forward in that direction." …more
The newly established fund is the latest in a series of initiatives by Music City Baseball to assure that the future franchise and team bring equity and celebrate diversity. Nashville's Major League Baseball team will be named the Nashville Stars, in honor of several Negro league baseball teams that played games in Nashville in the 1940s. The team name also ties into Nashville as home to numerous music industry and athletic stars. Additionally, Music City Baseball has established a partnership with the Negro Leagues Baseball Museum that includes a net sharing of revenues from the sale of merchandise bearing the name "Nashville Stars" and cooperation between marketing and social media efforts.
"The reason I am so committed to helping bring a team to Tennessee is because of the transformative model established by Music City Baseball in being inclusive of African Americans as owners while recognizing the struggles of previous Black players in bringing us to this point," said MLB great Dave Stewart, who is also participating in the effort to bring a team to Nashville. "This investment fund is not just a symbolic gesture but a real actionable step and I can't wait to be part of this franchise as we continue to empower the future with inspiration from the past."
Music City Baseball has granted a license to the NLBM to continue to use the name "Nashville Stars" that includes historical references, photos, and other artifacts of the teams that played in the Negro Leagues under the name "Nashville Stars" and in connection with NLBM educational programming and exhibits.
About Music City Baseball
Music City Baseball, LLC is an organization of Tennessee business, sports, music, and community leaders that is committed to bringing a Major League Baseball franchise to the City of Nashville. With a focus on securing Major League Baseball approval of an expansion franchise in Nashville, the leadership team is also open to the possibility of relocation and rebranding of an existing franchise. To register your support or for more information, please visit our website https://www.mlbmusiccity.com/ or check out our social media: Twitter, Instagram, Facebook, YouTube.