Our story starts long before Nashville was illuminated by the glitz, glamour and bright neon of Broadway. Back in the 1940s, Nashville was a different place—a city rooted both in its rich tradition of music and its thriving baseball scene.
Shortly after World War II, Ted Acklen, then the owner of the Del Morocco Club in downtown Nashville, founded the Del Morocco Stars baseball team out of his love for the game; next, William "Sou" Bridgeforth sponsored a team of his own, the New Era Giants. But in 1949, a small step in Nashville's baseball history would eventually pave the way for our mission to bring Major League Baseball to the Music City: the Del Morocco Stars and the New Era Giants combined forces. Under Bridgeforth's guidance, the Nashville Stars were born.
In just a short span of time, the Negro League franchise left a blueprint for baseball in Nashville, one that sparked the interest of John Loar, Music City Baseball's Managing Director. Loar wanted to learn more about the Stars. He understood that the team was an integral part of Nashville's history. Better yet, he understood that the legacies of these players, stars in their own regard, must be upheld, honored and brought to life.
In 2018, Loar approached Skip Nipper, a Nashville baseball historian, after reading his book Baseball in Nashville. Loar wanted to learn more about the history of baseball in Tennessee. He wanted to identify a story that could be connected to a future expansion franchise. But as Nipper revealed, the Stars' history is largely unknown.
"I was familiar with the Nashville Stars through my research," Nipper said. "I knew the team played in 1950 and 1951, but beyond that, there was very little information about the team due to the lack of media coverage and it was likely that the club was simply a 'barnstorming' team."
Over several meetings with Loar and a lunch meeting with Dale Robble, Nipper shared his knowledge of Negro League Baseball, but the idea remained vague, the brand had not yet been identified—that is, until one photo that brought the story to life.
Nipper came across a small picture in his collection. One small anecdote—a photograph on a cardboard broadside used to advertise games—would put a face to the Nashville Stars. Pictured in the photograph are four of Nashville's heroes, the four Stars who have brought our idea to life: Frank Russell, Jim Zapp, Sidney Bunch and Wilbur Adkisson.
Loar took this anecdote in stride. He brought the photo—and the idea—to the heart of Nashville's present-day baseball culture: Vanderbilt head baseball coach Tim Corbin. Not only did the two-time National Championship winner and recent inductee to the Tennessee Sports Hall of Fame welcome the idea with open arms, but he also agreed to become a baseball advisor for Music City Baseball. Additionally, Corbin thought the idea of revitalizing Nashville's Negro League Baseball legacy was a necessity—so he brought the idea to his friend, boss, and Vanderbilt icon: athletic director David Williams.
Williams, known affectionately as "The Goldfather" for his remarkable 16-year tenure as Vanderbilt's athletic director, saw the importance of our mission. Williams was a trailblazer in his own regard; the first Black athletic director in the Southeastern Conference had a history of breaking down barriers, whether it was bringing Vanderbilt its first four National Championships, reuniting Vanderbilt with trailblazer Perry Wallace or trying to push social change on campus.
Williams wanted in. On the eve of his passing, he uttered a quote that has since driven our mission: "This opportunity," he said to Loar on a phone call, "is much bigger than the game of baseball."
We're going to bat for Nashville. Through our efforts to bring an MLB franchise to the Music City, one appropriately named after the trailblazers that played for the Nashville Stars, we're hoping to preserve their gilded legacies.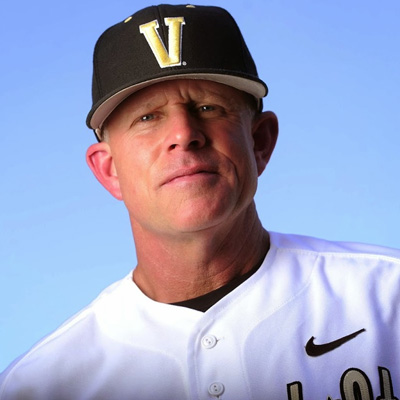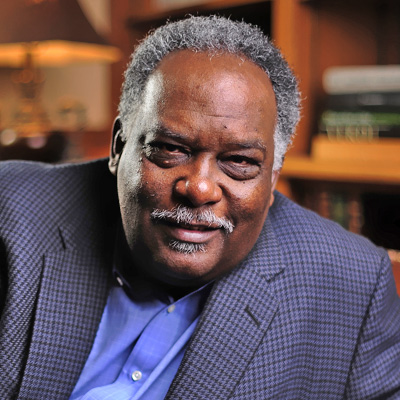 Much like the booming music industry, in the 19th century, Nashville's baseball scene recognized no boundaries. Athletic Park was Nashville's baseball home for both white and Black teams. In fact, the stadium, eventually renamed "Sulphur Dell" in 1908, became a hotbed for Negro League baseball after its formation in 1920. Before the Nashville Stars, it was the Nashville Vols—and when the Vols were on the road, the stadium was made available to other Negro League teams such as the Chicago American Giants, Brooklyn Royal Giants, New York Cuban Stars and more.
Over the years, Sulphur Dell hosted some of the biggest names in baseball history. For Satchel Paige, Hank Aaron, Roy Campanella, Jackie Robinson and more, Sulphur Dell was a baseball oasis. Nashville was a baseball oasis.
Sulphur Dell was a crucial home base for the players. But in truth, it meant just as much to many local Nashvillians. The city would rally around baseball. Many citizens would do everything in their power to ensure baseball is thriving. Take Shannon Jones, a former umpire at Sulphur Dell, as a prime example. In addition to his officiating duties, Jones would drive Nashville Stars players to road games as far as Calgary, Regina and Saskatchewan, Canada, because he knew the players would be treated very well. Jones just wanted to see them succeed. He wanted baseball to be accessible to everyone in Nashville.
"Dad told me to get on the bus," Shannon's daughter Anita Jones Conway said. "He wanted to take a picture of me on the bus. That's the picture with me leaning out of the window."
That very bus is how Jones shuttled players to away games. Jones, who eventually became one of the first Black policemen in Nashville, was an extremely well-respected figure—one that set out to use baseball as a tool to promote change.
"During the Civil Rights movement, daddy worked with people in the old city hall," LaVerne Jones Gray said. "He was connected to Mayor Ben West and others within the leadership of the city of Nashville. Daddy was able to get on the police department with his relationship with Mayor West; when West was leaving, he asked daddy to go to become a park policeman."
"He taught us never to stop," Clarence Jones said of his father. "Keep going, reach for the stars, never ever give up, just go forward. We can live on hope!"
Jones wanted his children to reach for the stars. And through his courage, he uplifted not just his children, but all of Nashville.
As we reach for the stars, we will continue to honor the legacy set forth by Nashville's greatest heroes.
At Music City Baseball, our mission overlaps with that of the Negro Leagues Baseball Museum in Kansas City, MO. We recognize the heroism of the Negro League Baseball players; we understand that They Played for Us.
That's why Music City Baseball has formed a strong partnership with the Negro Leagues Baseball Museum. We believe in the mission of the Museum. We want to honor the Negro Leagues for its contributions to baseball and to American society. In turn, the Museum supports our mission and believes that Nashville can support a Major League Baseball franchise.
"This partnership allows us to share our baseball history," Bob Kendrick, president of the Negro Leagues Baseball Museum said. "The story of the Nashville Stars of the Negro Leagues is as much a civil rights story as a baseball story. The players had no idea they were making history. They just wanted to play ball. The NLBM endorses and supports the efforts of Music City Baseball to secure a Major League Baseball franchise."
President
Negro Leagues Baseball Museum
Kansas City, MO
SEC ESPN Bob Kendrick Interview
2019 Vanderbilt Fall Classic
Vanderbilt University
Nashville, TN
Music City Baseball, our board of directors, advisors, investors, and supporters would like to express our gratitude for all of the time, research, and effort that historian Skip Nipper has put into bringing the story of the Nashville Stars back to life. His extraordinary commitment to honoring their legacy has infused our efforts with a deeper understanding of not only the Stars, but the history of the game of baseball.
In this clip of a June 2020 video episode of "Skip's Corner", Nashville Baseball Historian, Skip Nipper reflects on how the modern recognition of "The Stars" was first discussed and recognized as the cornerstone to this effort.